WW2 WWII Canadian British Army Tank Engineer Coveralls Jump Military Khaki pixie suit denim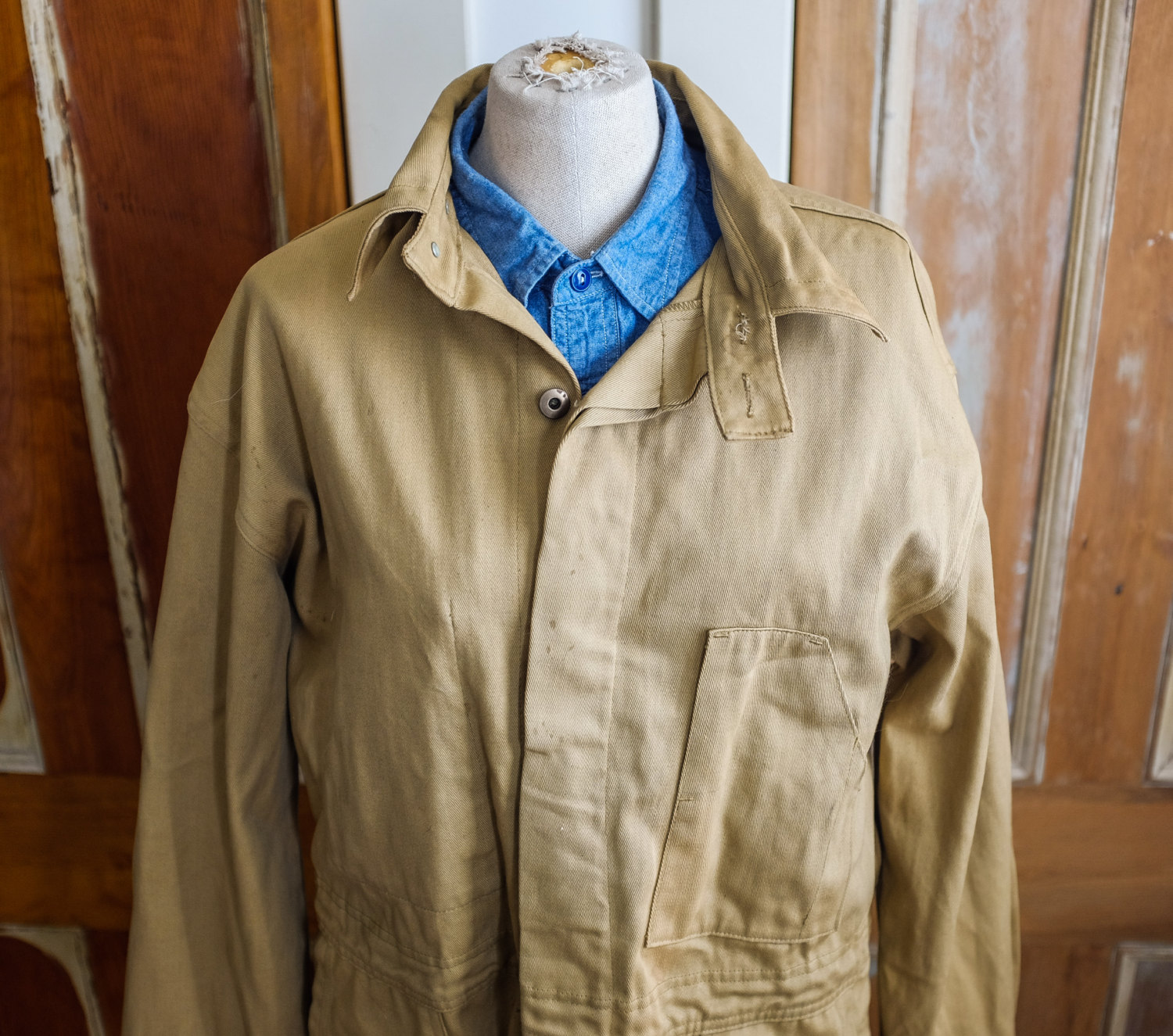 WW2 WWII Canadian British Army Tank Engineer Coveralls Jump Military Khaki pixie suit denim
This is one of the rarest items I've had. These are impossible to find.

Dated 1942 on the tag, these were owned by a Nova Scotian Tank Engineer during the second world war. They have incredible design elements, such as "engineered garments" style pockets on the front. a stop watch style pocket/ pen holder combo on one side, and an inside chest pocket on the other. as well as a two button collar tab. all of these design elements are copied and referenced constantly in modern mens wear.

It is listed as a size 44 and I'd say it fits true to size. I take a size 40-42 chest (medium), and I can wear these comfortably over my normal work clothing.

These would be perfect for studying for fashion design, in a vintage clothing collection, or for a stylish mechanic or carpenter.

they are in amazing condition. only a few odd stains/ paint marks here and there that do not detract from the garment (no glaring grease stains, which is amazing given they were worn around tanks!)

message me for exact measurements or more photos.
sold out